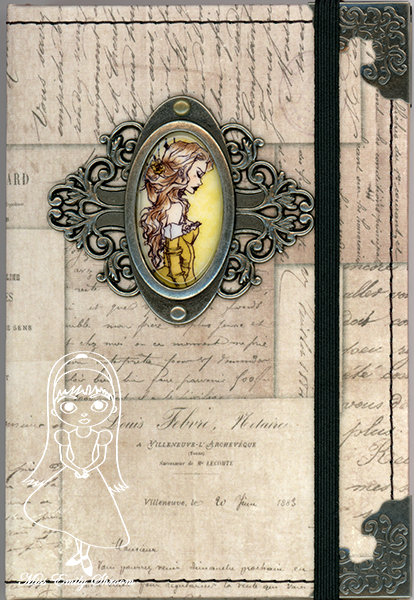 I've cropped the image to fit in a Tim Holtz Ornate Plate, which I fixed to one of his District Market journals.

I added some Liquid Glass over the image to protect it and make it look like it is under a piece of glass.

Doesn't this make a grand personalised journal?
Skin E0000, E000, E02, (cheeks E93)
Dress Y21, Y26, Y28, E84, C00, C1, C3
Background Y26, Colourless Blender
Tim Holtz District Market Memoirs small journal
Tim Holtz Idea-ology Ornate Plate