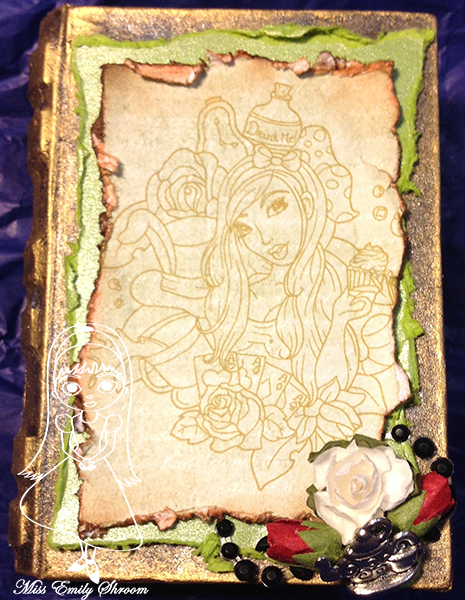 The little book actually opens as a little box but I haven't really decided what to put inside yet.

Distressing kept coming to mind when I was planning this project so I couldn't not distress the cover papers and I thought I'd do something a little different too and print my digi on some designer paper instead of colouring it.
Update: I realised I needed a birthday card for a friend and thought this would make a delightful one so I've decorated the inside accordingly.
Teapot and Teacup Charm from stash
Creative Memories Happy Holiday Cardstock Sampler