I'm still ploughing through my Christmas cards and the images I coloured last year to make cards, these two feature Rio and Frosty from Simply B Stamps.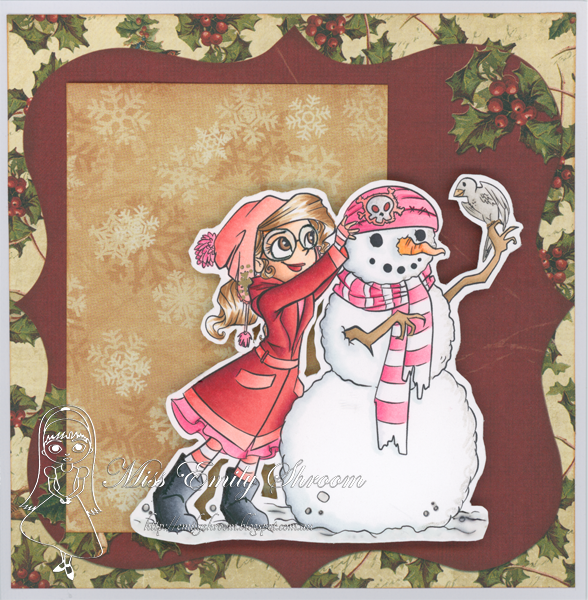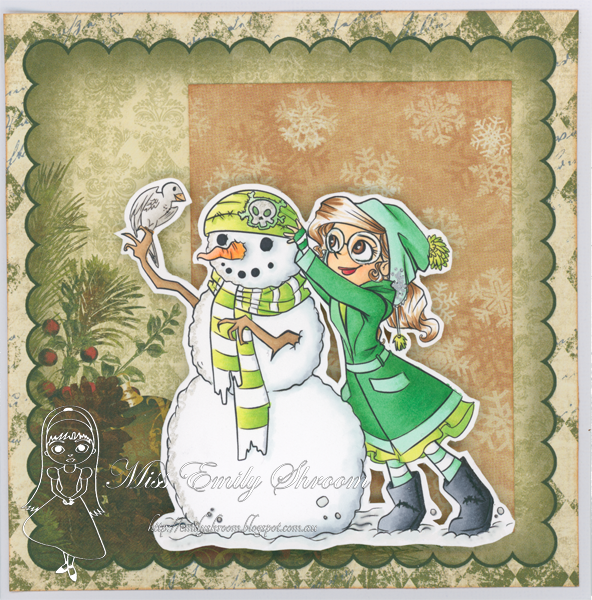 I've followed the sketch at Your Next Stamp to make up the cards, flipping the sketch for one of the cards.

There was also an inspiration photo to follow, I've chosen the snowflake from it and picked paper from my stash with snowflakes.

With the designer paper I've chosen I didn't actually need any embellies.

I've also let the image take the place of the oval element in the sketch.

The image is kinda oval in shape, well, maybe an oval that's enjoyed a big Christmas dinner!
Over at the Flying Unicorn Forum they're running a use your stash challenge to help clear our craft spaces for all the new goodies 2014 will bring.

The paper used on the project needs to be at least a year old.

So I went Googling to find out when the BoBunny Noel and Graphic 45 Christmas Past collections came out, I had no idea how long they'd had been in my stash or even where they came from.

Turns out the BoBunny is from 2011 and the Graphic 45 from 2010 (or maybe 2009) so they certainly meet the challenge requirement so I'm also linking my cards up there.
Coloured last year so I no longer remember
Tim Holtz Distress Ink –Tea Dye
American Crafts Cardstock – White
Graphic 45 Christmas Past – Let It Snow