So I've left my cards to the eleventh hour and needed to make a stack for colleagues.

The answer was to keep it CAS so I raided my rubber stamps and found this gorgeous one from The Greeting Farm called

A Cheeky Christmas.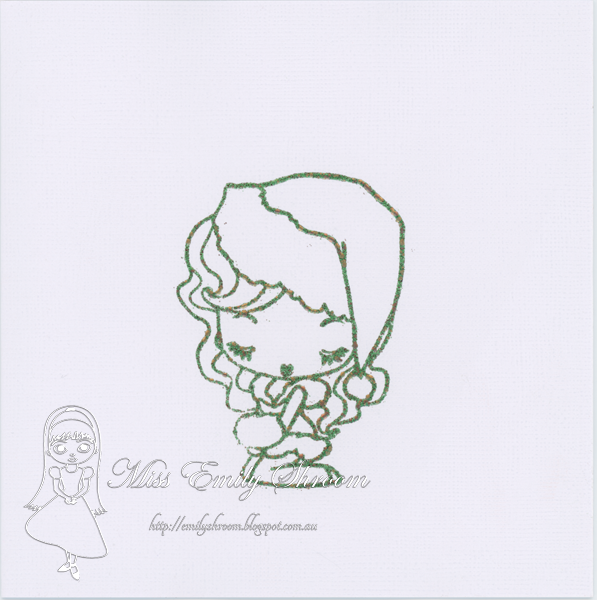 I've stamped her with clear embossing ink and then used Fran-tage embossing enamel to add some interest.

I toyed with adding a sentiment to the front but liked the simplicity of just the image so instead I printed a sentiment for the inside and added some more Fran-tage for a border.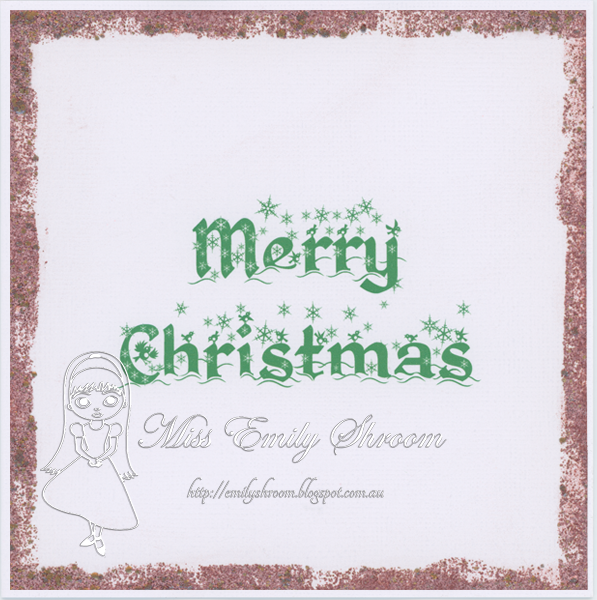 Now the current challenge at The Greeting Farm is 'Christmas wish' and I really wish I'd started my Christmas cards before 21 December or else that someone would make them for me!

Not sure if that's what the theme was really about but it's my Christmas wish, given I was so late last year I didn't make or send any cards at all!

The current challenge at Sweet Stampin' is white and one other colour, which I qualify for (well, sort of, I have two if you count the inside) so I'm also entering this card there.
Perfect Pearls – Forever Red
Ranger Emboss It! Ink – Clear
American Crafts Cardstock – White